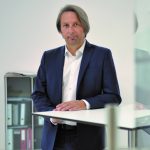 Josef-Heinz Eitzenberger has more than 20 years of experience in brand developement, positioning, consulting and brand communications. Furthermore, he takes on responsibility for campaigns for brands, political parties, politicans and political organisations and in many national and international campaigns for private companies.
In 1999, he founded "Eitzenberger The Brand Office" in Eisenstadt, Austria –
an advertising agency with focus on campaigning, positioning an brand communications.
Eitzenberger is also founder of "Politics and Brands Vienna" (2013), based in the City of Vienna. The company is focused on political communications, organizing strategies and grassroots campaigning.
2011 Master Studies "Political Communication" at the Danube University in Krems, Austria.
Josef-Heinz Eitzenberger is an expert in advertising, organizing and campaigning.
Info:
Mattersburg/Wienerstraße 13/7210
Wien/Schottenring 16/2/1010
www.eitzenberger.at / [email protected] www.politicsandbrands.com / [email protected]